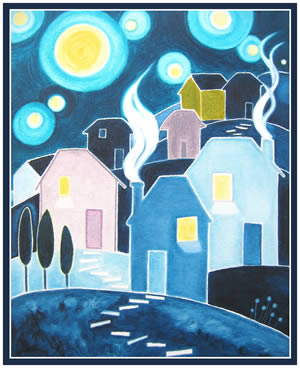 A Fun & Profound One-Day Writing Retreat
Do you think you can't write? Well, you can!
Do you think your negative beliefs and attitudes toward writing and other things can't change in a few hours? Yes, they can!
Do you think life-affirming transformation can't happen in a day? Yes, it can!  In this life-changing workshop, I'll show you how to come home to your heart through the joy of writing. 
This transformative and deepening sense of self – a day of discovery – will engage you and surprise you by eliciting prose, poetry, song lyrics or simply stream of conscious writing that in a word or two simply delights you! You will learn the fundamentals of moving past the head and into the heart of writing.
"The only way to make this awesome workshop any better would be to make it into a two-day pajama party. I just want to keep going and going and going!" – Rachel Baum
What does it mean to 'write yourself home?' It's the place inside of you where creativity and healing reside. It's the place that when we tap into it, something beautiful is spoken that finds its way from your heart to the page and in doing so, unblocks your resistance and unlocks your voice – the voice that has been silent too long.
It's an expression of writing that originates from deep within your heart and spirit. Your soul awaits you here. You only need to step to the side and let the words flow forth. There's a kindness here, a beckoning, a sense of wholeness.
In recognizing that writing is a sacred art, you learn about self-acceptance and honouring and letting go of self-judgments about how you write. It is a place of honouring yourself, the child that lives within you, and the journey where the words upon the page bring you to a destination that you could not have dreamed of before putting pen to paper.
You'll have many opportunities to share your writing, your thoughts, fears, and break-throughs – to be fully seen and heard. You'll experience the joy of holding sacred space for the others. There's plenty of levity throughout the day as well as dancing and movement exercises to keep the energy flowing.
This day is a catalyst to discovering that your voice on the page will become your voice in the world.
For those who have never experienced June's writing programs, this one day workshop will give you an excellent opportunity to be introduced to the experience.
"Thank you, Junie, for your infinite compassion and wisdom and holding the space for me and everyone else in the room with so much love. And thank you for bringing out the writer in me. I finally feel unblocked!"  Susan Little 
"Dear Junie, How can I express my gratitude? Once again, you've taken me on a journey of self-discovery – mixed with love, laughter, and tears. You have enabled me to find the place my words are looking for."  Jan Falkowski
"When I arrived here I was completely stuck. I felt self-conscious, worried, couldn't even think about reading out loud to the group. By the time I left at the end of the day, words were pouring onto the paper like years of uncried tears. I read out loud to the group and felt proud of the things I had written after it was received so warmly by the group. What a personal transformation in 1 day!" Gillian Pierson
You possess a spirit that is 'real' and truly compassionate. I am so thankful for all that I learned and shared today. It was so revealing to myself – about myself. I feel like I will not be the same. Something has been lifted, split open – I feel my heart in a brand new way. And the group was so supportive! Oh, did I forget to mention the laughter, the levity? The dance breaks. That was the cherry on top of an already perfect experience. Lillian Brickson
---
Saturday, April 21, 2018
Comox Valley
Upstairs loft of the Bayside Cafe  (previously Serious Coffee)
at #5 2760 Cliffe Avenue
Time: 9:30 am – 4:30  pm
Cost: $125.00 per person
Early bird price: $95 if paid by end of day April 4.