A Fun & Profound One-Day Writing Workshop
for Seasoned and Fledgling Writers
Whether you are a beginning writer or an author of many books, Write Yourself Home is for you!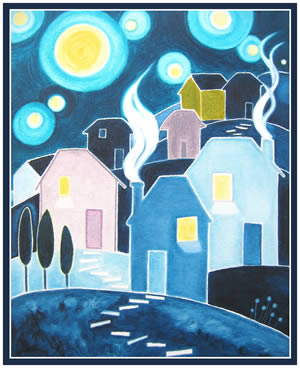 What does it mean to "write yourself home"?
It's the place inside of you where creativity and healing reside. It's the place that when we tap into it, something beautiful is spoken that finds its way from your heart to the page and in doing so, unblocks your resistance and unlocks your voice — the voice that has been silent too long.
Here, you get to rest your heart on the page with your words.
It's an expression of writing that originates from deep within you. Your soul awaits you here. You only need to step to the side and let the words flow forth. As we get out of our own way, the writing does the writing and it becomes a meditation on the page. I will show you how easy this can be.
The day is about sharing from our hearts, it's laughter, it's friendship. It's learning to stop judging our work, it's sipping tea. It's finding our voice and feeling safe to speak our words out loud. It's about being authentic and kind. It's about music and moving our bodies during the break. It's about creativity and it's about catharsis — allowing the writing to become our wise teacher. It's poetry and it's prose. It is short stories and drawings that we write from.
In short — it's a love fest both on and off the page!
Many of us have never had someone acting as a loving witness, fully paying attention to what we say and honouring who we are. The more we read out loud, the less we will be concerned about it being good, bad, right, wrong. We stop judging it.
This is not a critique group. Our souls flourish in a safe, non-judgmental environment. We grow strong in an atmosphere of kindness and respect, knowing we are being supported exactly as we are.
There will be laughter and tears and a deep sense of camaraderie between you and your fellow writers.
Write Yourself Home is a magical time of creative and cathartic expression. You will find that your writing and sense of confidence will strengthen throughout the day, becoming a catalyst for your voice on the page to become your voice in the world.
After offering these processes for over 25 years I can confidently tell you, you will be writing in ways you would not have imagined.
Yes, even in one day!  Even in a few hours!
"The only way to make this awesome workshop any better would be to make it into a two-day pajama party. I just want to keep going and going and going!" — Rachel Baum
________________________________________________________________________________________________
For those who have never experienced June's writing programs, this one day workshop will give you an excellent opportunity to be introduced to the experience.
"Thank you, Junie, for your infinite compassion and wisdom and holding the space for me and everyone else in the room with so much love. And thank you for bringing out the writer in me. I finally feel unblocked!" — Susan Little 
"Dear Junie, how can I express my gratitude? Once again, you've taken me on a journey of self-discovery — mixed with love, laughter, and tears. You have enabled me to find the place my words are looking for."— Jan Falkowski
"When I arrived here I was completely stuck. I felt self-conscious, worried, couldn't even think about reading out loud to the group. By the time I left at the end of the day, words were pouring onto the paper like years of uncried tears. I read out loud to the group and felt proud of the things I had written after it was received so warmly by the group. What a personal transformation in one day!" — Gillian Pierson
You possess a spirit that is 'real' and truly compassionate. I am so thankful for all that I learned and shared today. It was so revealing to myself — about myself. I feel like I will not be the same. Something has been lifted, split open — I feel my heart in a brand new way. And the group was so supportive! Oh, did I forget to mention the laughter, the levity? The dance breaks? That was the cherry on top of an already perfect experience. — Lillian Brickson
________________________________________________________________________________________________
Please contact Junie to be notified the next time this workshop is offered.
---